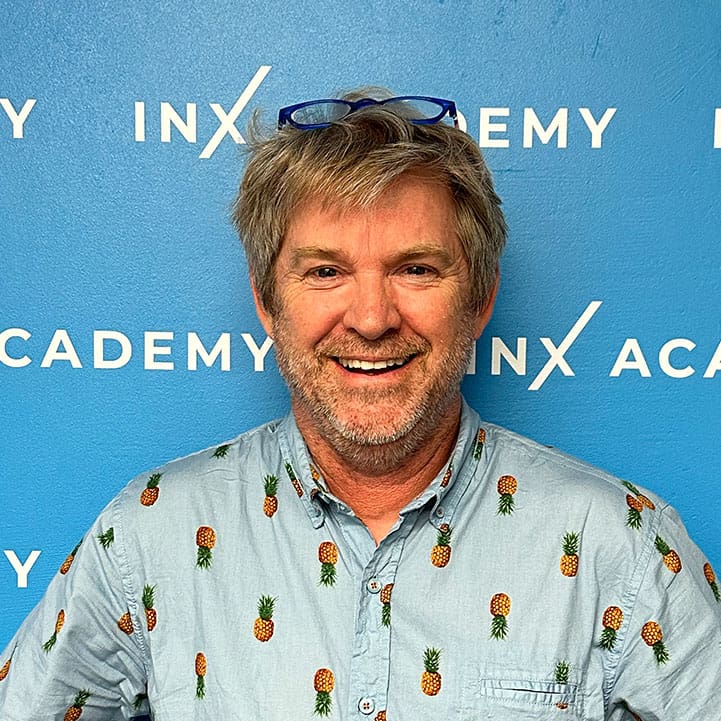 Director of INX Academy San Diego & Salt Lake City, Bryan is in charge of student recruitment, maintaining relationships with our agents, and the operation of INX Academy.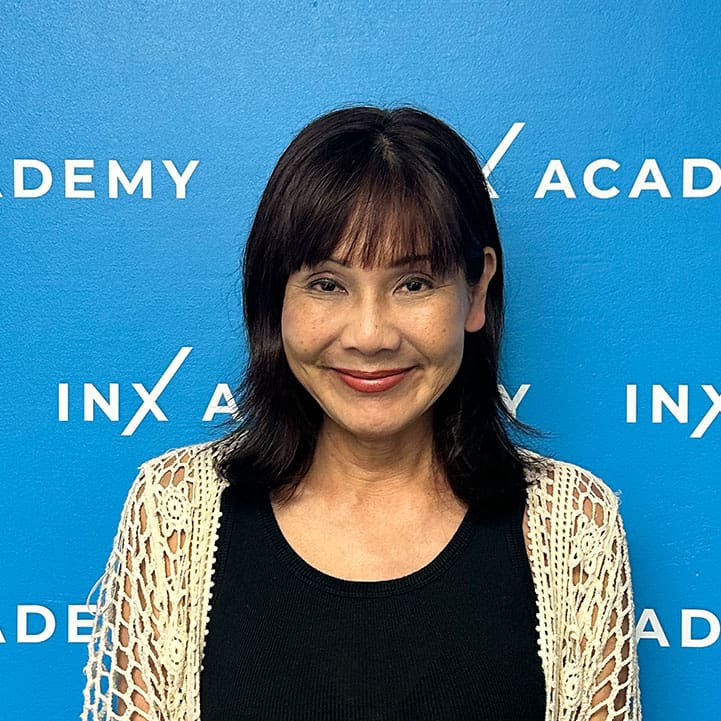 Chika is our Assistant Director/DSO who supports students and advises students on all matters related to immigration status while studying in the states. She loves meeting new students from all over the world and is excited to meet you!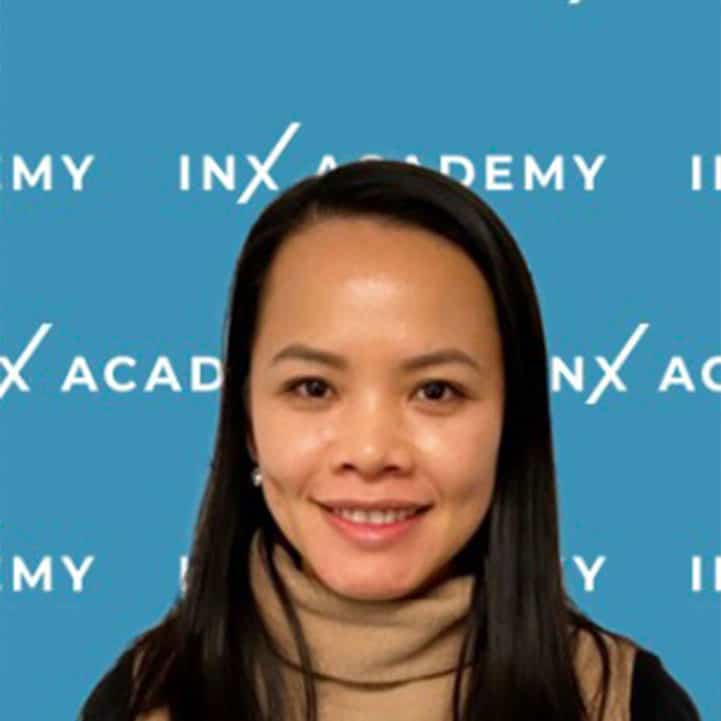 Academic Director/Accreditation and Regulatory Compliance Consultant​
Having a Masters in Language Education with a concentration on TESOL and over 10 years experience in the ESL/EFL field, Daisy Xian has a broad experience of English teaching, program management, curriculum development, teacher training, marketing, and accreditation compliance in intensive English programs. Prior to moving to the United States, Daisy taught English to college students in China for two years. She has worked students from all over the world including the Middle East, Europe, Asia and South America. Before joining INX San Diego, Daisy served as the Academic Coordinator at Internexus Indiana. She has also worked for two other Internexus branches in Los Angeles, California and Orlando, Florida to develop course curriculum, supervised the academic aspects of these branches and ensured they meet accreditation standards. Her responsibilities are to continue to provide academic support and compliance consulting to build a quality program at INX Academy San Diego.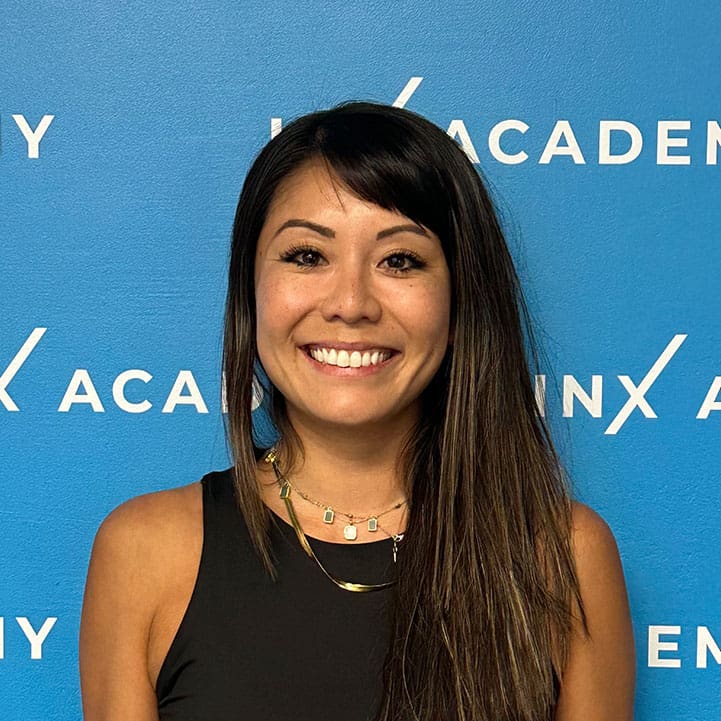 Marin is our Financial Specialist and DSO who helps students with questions about tuition as well as any SEVIS related questions. She received her BA from SDSU and when Marin isn't helping students at school, you can find her at the beach, hiking, or outside enjoying the beautiful San Diego weather.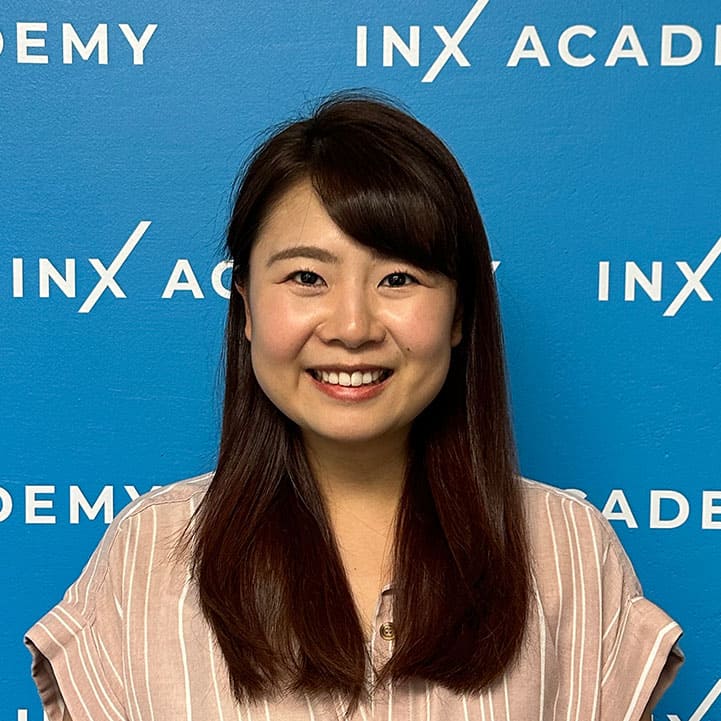 Student Services Coordinator
Saki provides guidance to the students with admission and general questions about our school. She is able to relate to all of our students because she was also an international student who went to college here, in San Diego! She speaks English and Japanese. She is always HAPPY to help you!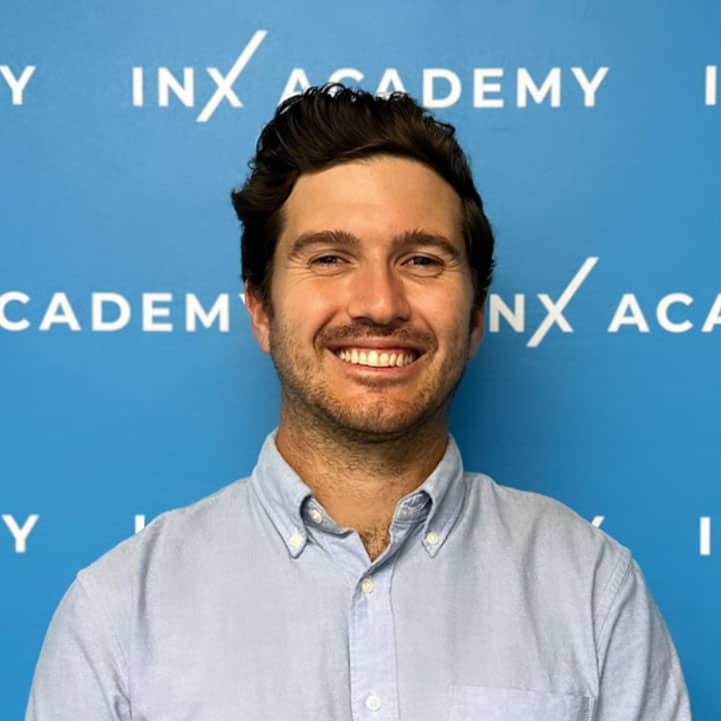 Nolan is a passionate English language teacher who has worked with a variety of age groups and students from around the world. He has lived in Arizona, Chile, Kansas City, South Korea, and currently in his hometown of San Diego. According to him "Living and learning with new people is what I do best. The best part of my job is working with people who are committed to making a life in America and who are studying for future goals or higher education". He loves when students feel confident enough to navigate life here with the fidelity of a native speaker. When he is not in the class, he is either studying another language, camping, or playing ultimate frisbee.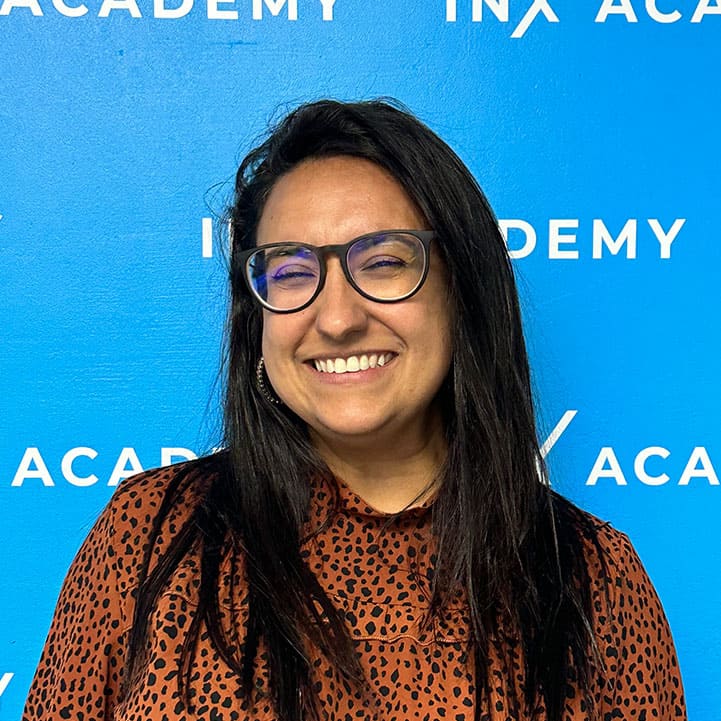 Marketing Coordinator / English through Social Media teacher
Ale loves using technology to enhance learning and promote intercultural communication, she is an ESL teacher and our marketing coordinator on a mission to empower adult students to develop their language skills and broaden their horizons. Inside the classroom, she creates an engaging and immersive learning environment where her students thrive. But her passion for education doesn't stop at the classroom door. She is also a content creator with a rapidly growing following on popular social media platforms such as Instagram, YouTube, and TikTok. Through her engaging videos and posts, she strives to make language learning accessible, fun, and relatable for learners of all backgrounds. Outside of work, she loves to enjoy the world traveling around with her friends and wife!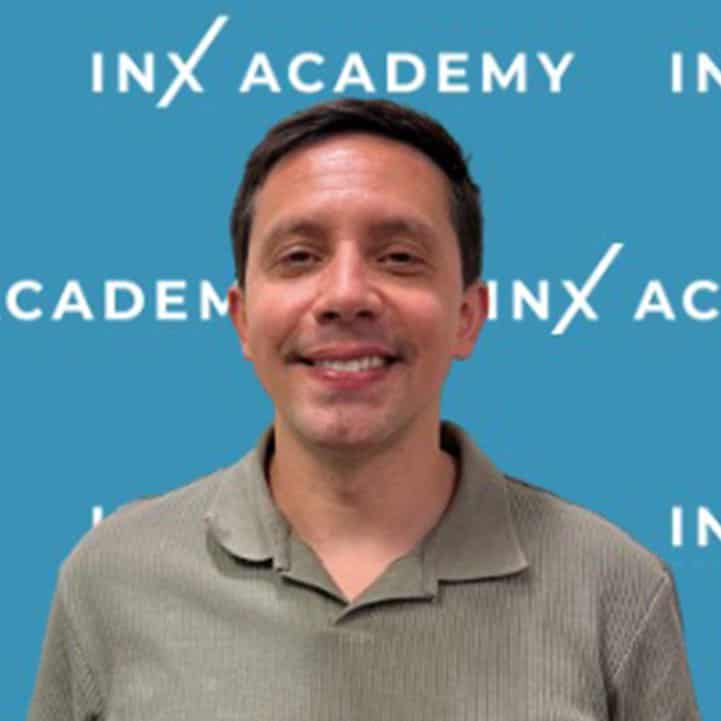 Student Services Coordinator
Giovani serves as the students' guide, offering assistance with admission and addressing general inquiries about our school. Being an international student himself, he empathizes with the challenges faced by exchange students. Giovani is fluent in Portuguese and Spanish and takes pleasure in helping students in any situation.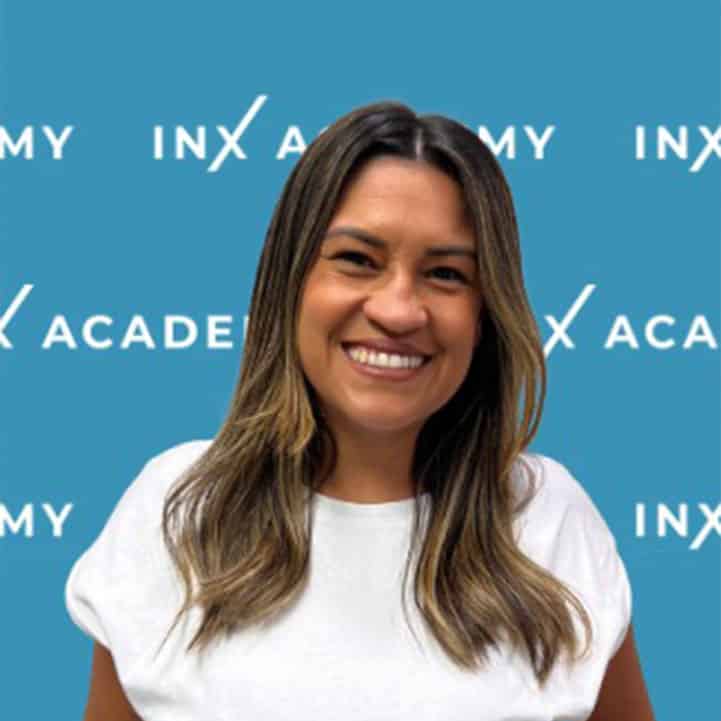 Student Services Coordinator
Priscila supports students with their enrollment-related questions, I-20s, and any other inquiries they may have. She thoroughly enjoys organizing events with the students and possesses valuable insights about Utah. Priscila is always ready to provide helpful tips and guidance.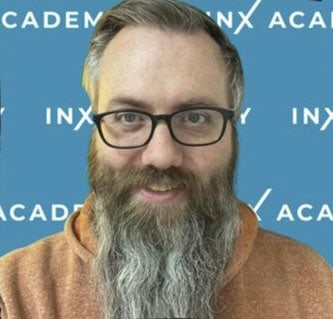 Andrew, a native speaker teacher, firmly believes that teaching should be enjoyable, and he excels at creating a fun learning environment. With teaching experience in Russia, Japan, China, and Greece, Andrew has a treasure trove of fascinating stories to share. He is enthusiastic about organizing events for students, as he firmly believes that fun is a crucial aspect of education. Additionally, Andrew is fluent in Russian.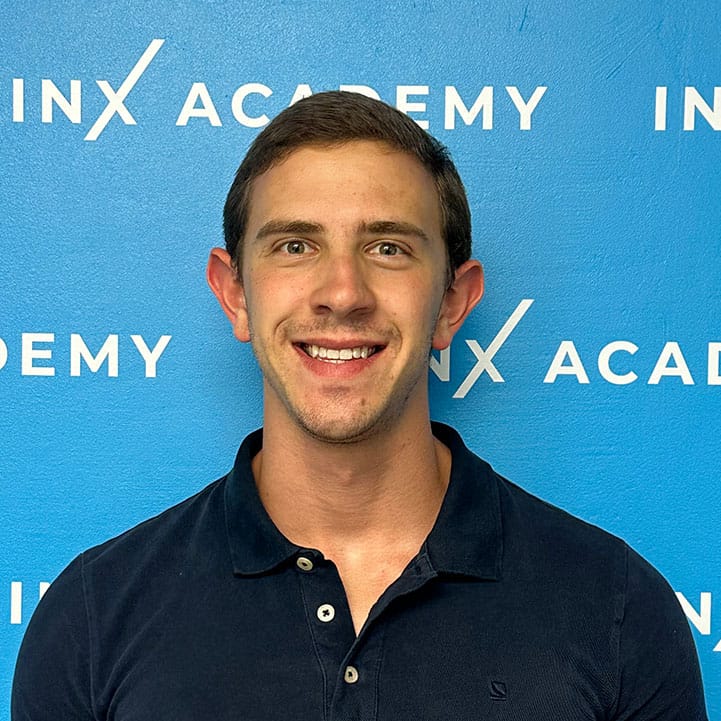 Carlo is one of our student interns! He's always ready to jump in and help out, no matter the size of the project. With a positive attitude, he tackles tasks head-on and gives it his all. Carlo is a quick learner, adapting to new situations with ease. He can help you with information about the school and the best part, if you need this information in Portuguese, Carlo is the right person to help you! Outside the school, he loves enjoying California: the hikes, trips and he is a gym lover, too!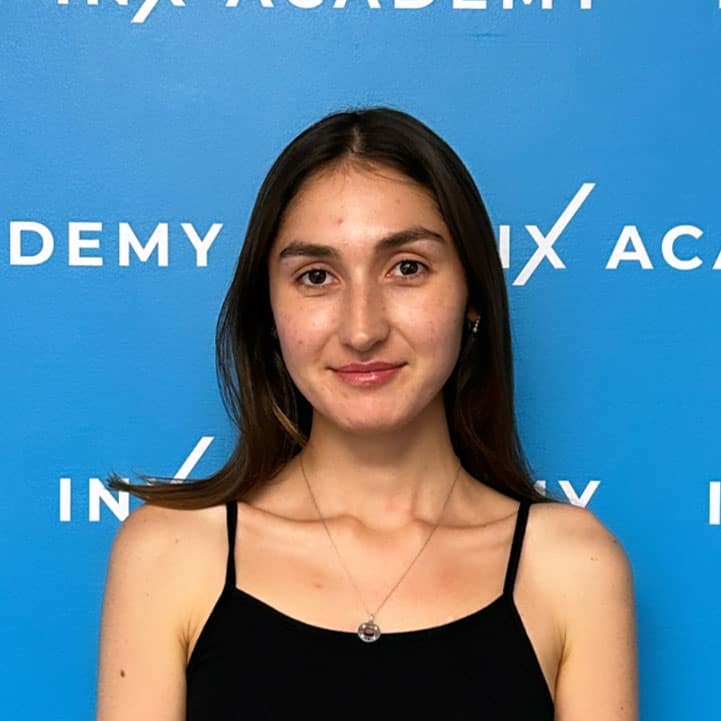 Anzhela is one of our student interns! She is always ready to help you no matter the problem is! And of she doesn't or can't help you herself, she has access to all of our team to have your problem solved. She is fast and kind and if you need this information in Russian, Anzhela is the right person to help you!